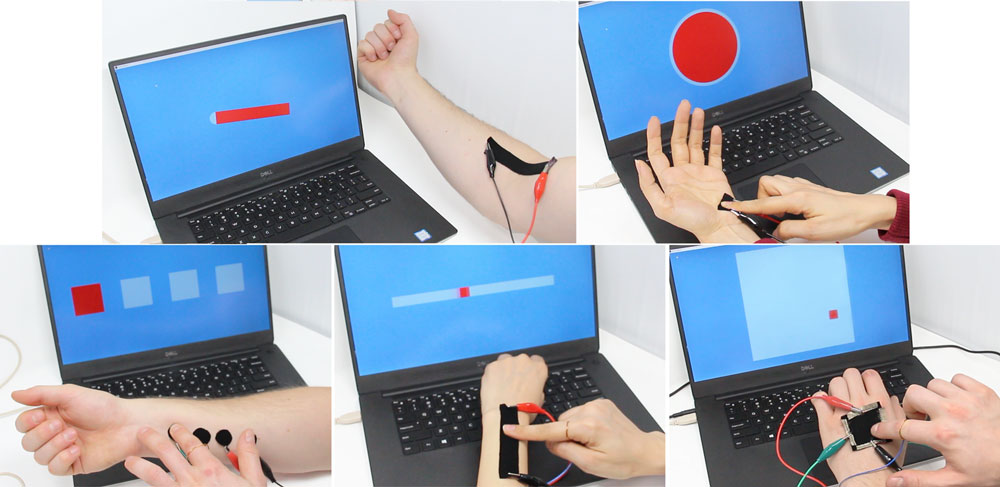 Sketching a variety of sensors
Using piezo-resistive kinesiotape, one can design a large variety of on-skin sensors to experience various on-body and body interactions. We demonstrate such sensors on the picture above. From top left to bottom right, we demonstrate a bend sensor placed at the inner part of the elbow to recognize bending gestures of the arm, a pressure sensor placed on the user's hand palm, a set of touch sensors placed on the inside of the user's forearm, a touch slider placed on the outer part of the user's forearm, and a 2D touch sensor placed on the back of the user's hand. These sensors use very simple circuits that can be assembled very quickly and do not require expert electronical knowledge. More details can be found in the paper.
Adapting to the body geometry
Kinesiotape is designed to stick on various body parts and conform to their geometries. We leverage this feature to sketch sensors on unconventional body areas like the foreheads, the necks, or the feet of users.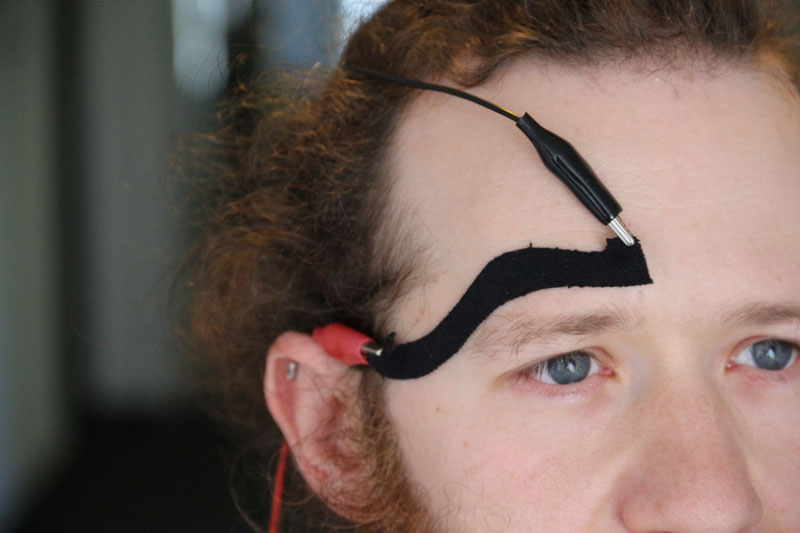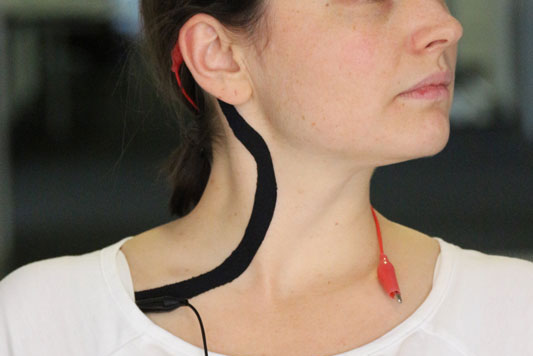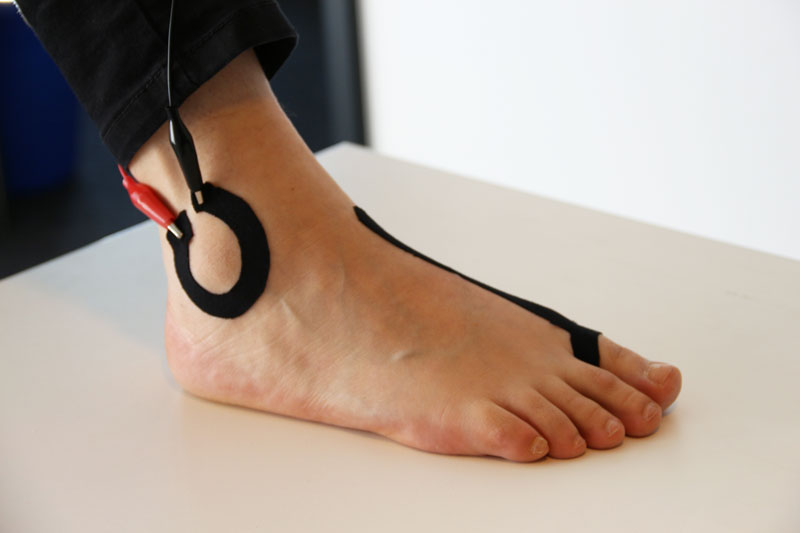 Sketch for the body, attach on the body, repeat
Another great advantage of kinesiotape to prototype on-body sensors is that it can be cut with scissors, attached on the skin, and then easily detached and re-attached on another body part. Hence, our approach largely builds on iterative design. Attaching the sensor on the body is particularly important to grasp to what extent the sensor conforms to the user's body. In the example below, we demonstrate how an original design can be attached to the body, then quickly changed with in the next iteration to better suit the user's needs.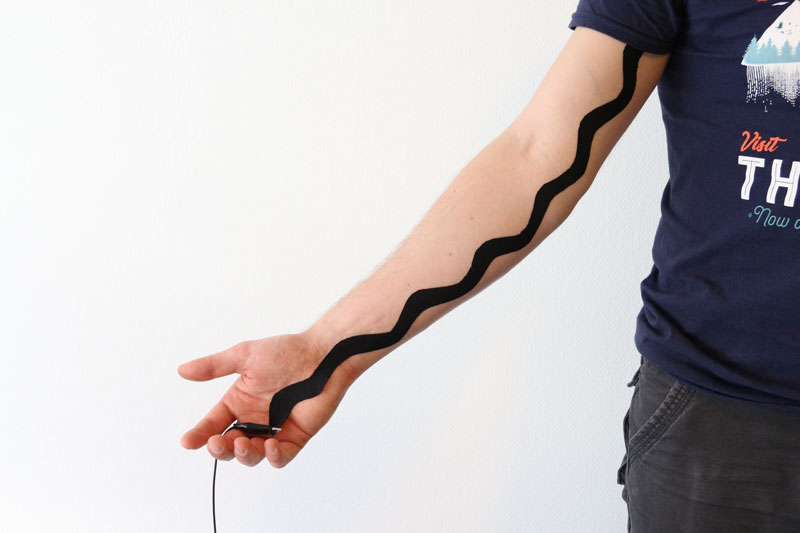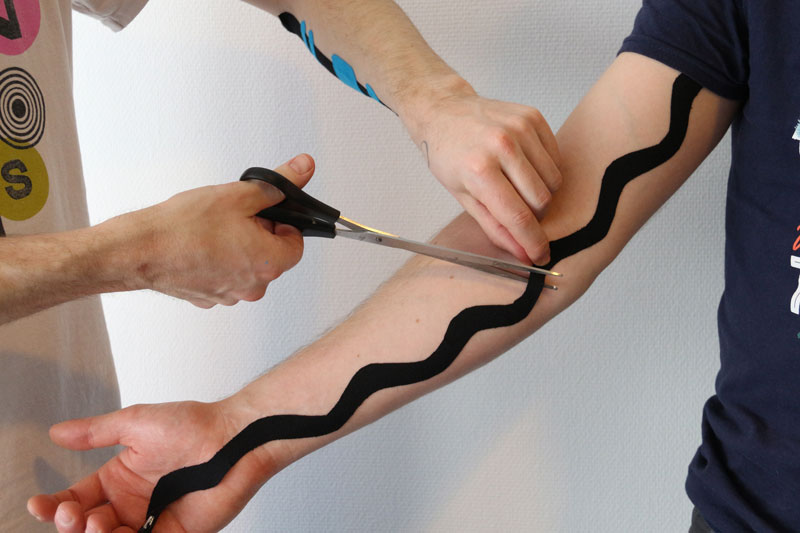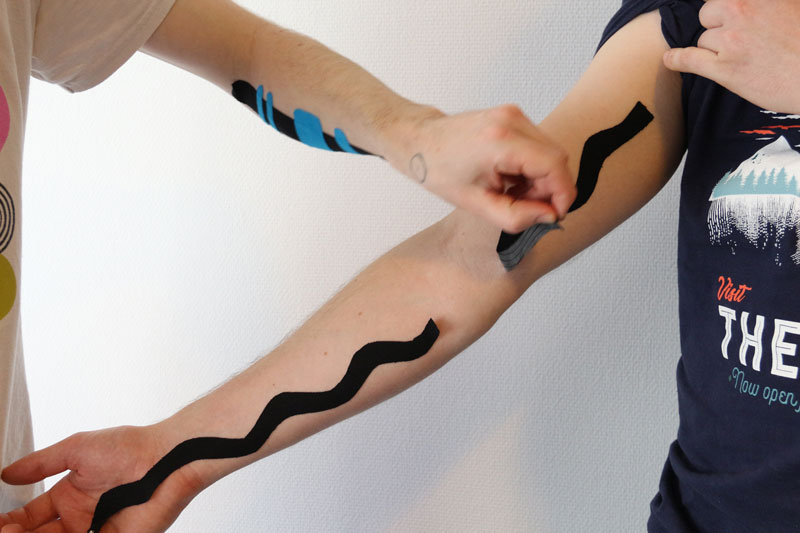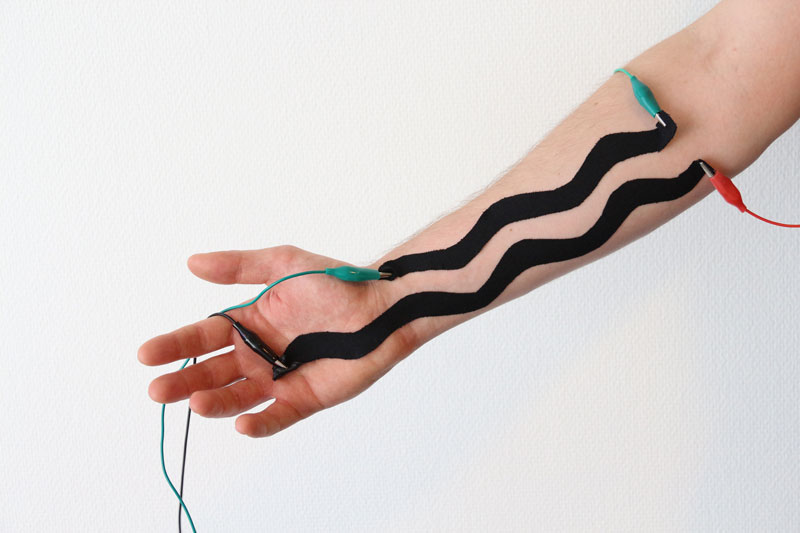 Combining augmented and non-augmented kinesiotape.
One can leverage non-augmented kinesiotape to render parts of the sensors insensitive to touch, hence delimiting the touch areas, as well as shaping the sensors. In this latter case, one can for instance create a 3D linear slider (image on the right) by cutting a hole in non-augmented tape and folding the augmented tape inside the hole.